Beijing, a city with a population of 21.5 million since March of 2016, is full of life and history that draws in people from all over the world. If travelling to Beijing, here are the best places to visit in my opinion.
Chinese Food Market
Chinese Food Markets are popular amongst everyone in Beijing, and a must-visit attraction. Full of sea food you would never think of eating, and live scorpions on a stick, it is all part of the Chinese cuisine and gives a real sense of how people live.

Great Wall of China
One of the most historical places in China, the Great Wall comes with beauty with its surroundings at the age of more than 2,300 years. It attracts millions of people a year. Stretching over 5,000 miles, even an hours walk is tiring and I recommend riding down on the dry Toboggan, a fun way to relax after all the energy spent walking along the wall.

Tiananmen Square
The city square built in 1651 with it being established in 1912, it separates the Forbidden City from the rest of Beijing, and is one of the largest tourist attractions worldwide. Tiananmen Square had protests in 1989, lasting from 15th of April 1989 to the 4th of June, 1989. This is where the famous image of an unknown student protester stood in front of a tank whilst the military were cracking down on the protesters. With a picture of their communist politician leader Mao Zedong at the entrance to the Imperial City, it is seen as important due to the history of events that have occurred there.

The Summer Palace
The Summer Palace is arguably one of the most gorgeous attractions of Beijing, surrounded by palaces, lakes and gardens. It was built in 1750, and has largely inspired many designs for landscapes. You can leisurely walk through and even take a boat ride on the lake. The Summer Palace sits outside of the center of Beijing, containing less air pollution compared to its central attractions.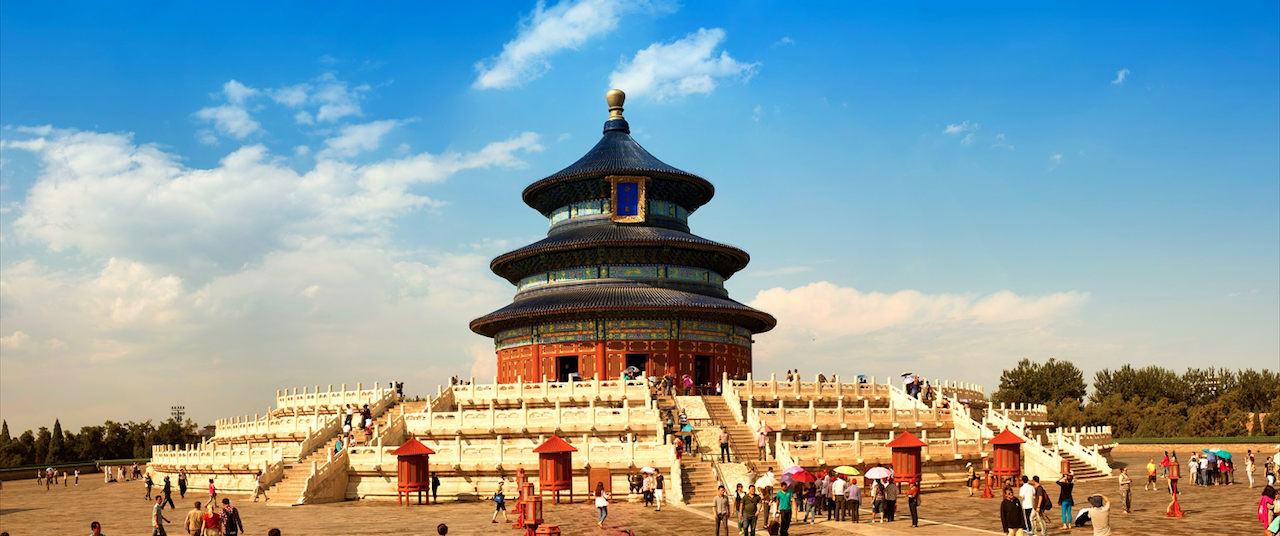 Temple of Heaven
The Temple of Heaven was made as a cluster of temples, where past Emperors used to visit and pray. When visiting, I acknowledged the spacious gardens were being used by the locals as a relaxation and leisure area, spending their time singing and dancing. Constructed in the 1400's, it proves to remain popular to this day amongst the locals and many tourists.
If you have time, visit the silk markets where you are expected to barter. It is very exciting when they ask for $50.00 for an item and you convince them to sell it you for $5.00 in the local currency, yuan. When visiting Beijing, it is normal for the locals to stare and take pictures, often coming up to you or sneakily taking a photo as they do not see many Westerners.